In a recent poll during a webinar on embedded finance, 41% of participants admitted to not even knowing the definition of "Embedded Finance". Of those who did know, almost two-thirds could not differentiate it from "Open Finance".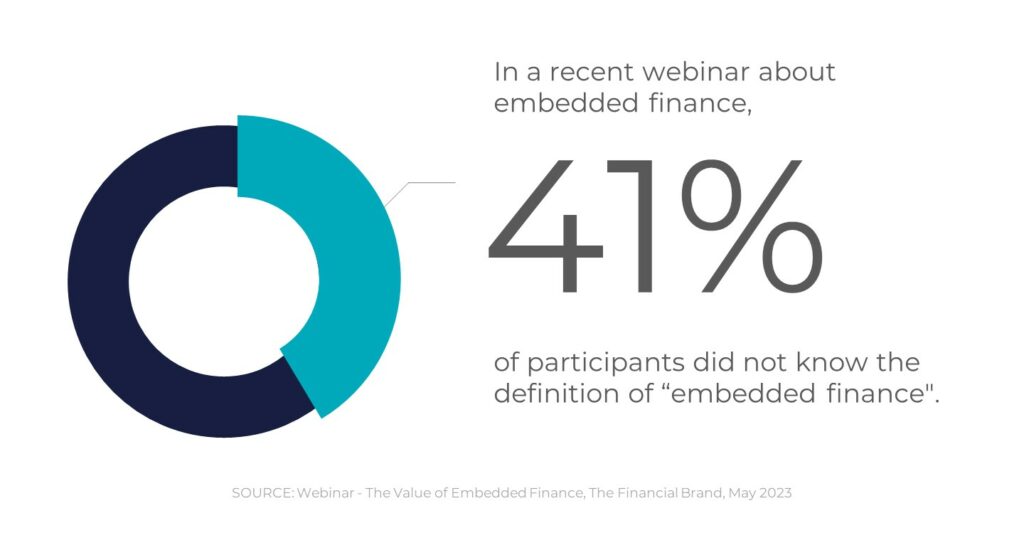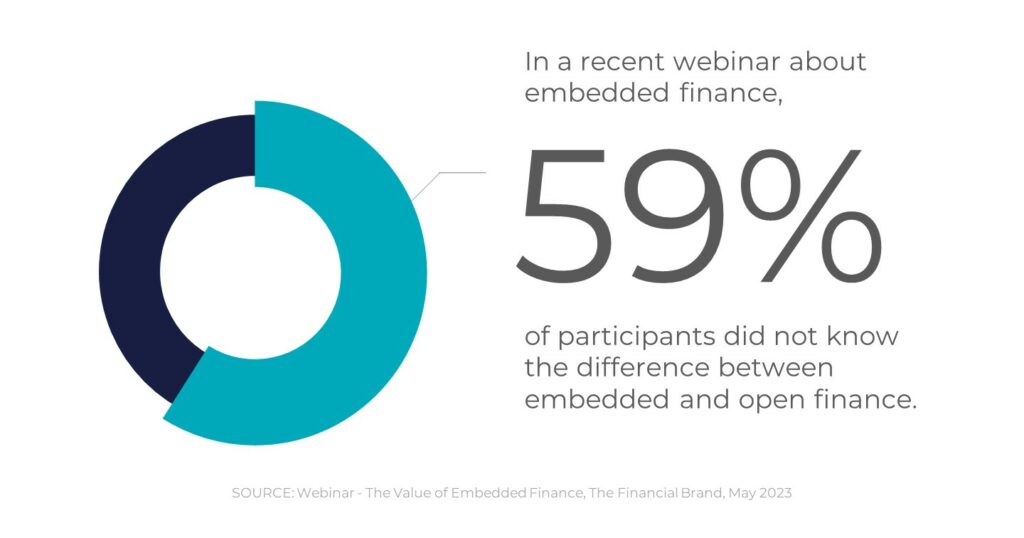 This is a striking reality that an industry knee-deep in change is caught between adjusting to new terminology and concepts in financial information sharing, while simultaneously launching programs to develop solutions to support it.
Driven by demand to improve the customer experience — an overwhelming 61% selected this as the lead driver for change in a third poll during the webinar — financial institutions have no time to waste finding and implementing a solution that offers the best blend of flexibility for its customer needs and future-proofing for the company needs.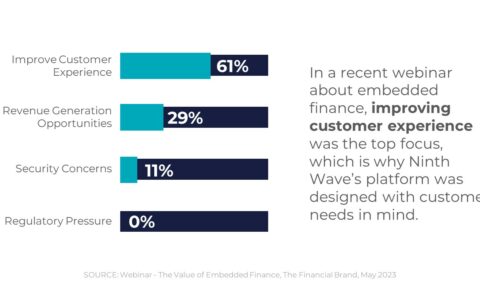 Ninth Wave has been at the forefront of this change for quite a while now and is actively helping financial institutions navigate the complex decision waters of "buy-vs-build" and "which vendor is right for me".
If your team is currently exploring these next steps—like most institutions these days—reach out for some industry insight courtesy of the experienced Ninth Wave team.
For additional insight, please view our recent webinar "The Value of Embedded Finance", featuring our own Doug Bacon, Chief Revenue Officer, and Lori Frederick, Head of Banking and Payments, discussing the rapidly evolving technology landscape that encompasses embedded finance and open banking.
About Ninth Wave
Ninth Wave delivers secure, seamless, and standardized data connectivity to fintechs and financial institutions of all sizes, through a single point of direct integration to a universal suite of open finance APIs. With configurable controls, visibility, and insights into all data sharing and data acquisition connections between aggregators, third-party apps, and internal applications, Ninth Wave empowers financial institutions and their customers with access and oversight to their connected apps, enabling secure data exchange in a holistic and scalable open finance ecosystem. Offering solutions for retail and commercial banks, wealth managers, credit card issuers, tax providers, and more, Ninth Wave provides unparalleled connectivity and universal compatibility to complex information systems, unlocking innovation, potential, and performance for your data. Contact us to learn more about Ninth Wave's secure data connectivity features. Empowering open finance. At scale, at last.