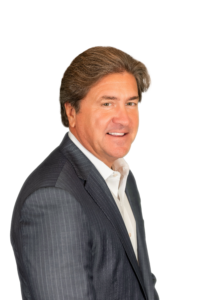 George Anderson, Founder and Chief Executive Officer
George Anderson is the Founder and CEO of Ninth Wave. Anderson previously served as the CEO of Enterprise Engineering, Inc. (EEI), Ninth Wave's former parent company, for more than 25 years.
Anderson has significant technology and data consulting experience with wealth managers, including 20+ year engagements with firms like JP Morgan and Merrill Lynch.
An expert on information management and the implementation of technology to solve business problems across the banking and finance industries, Anderson has authored several books and articles on enterprise architecture, relational database design, Internet development, and high-performance computing.
He has nearly three decades of experience working with leading financial institutions and premier technology companies in the development of emerging information systems. In 2018, Anderson was recognized by CV Magazine as the most influential CEO of the Year – Software and IT.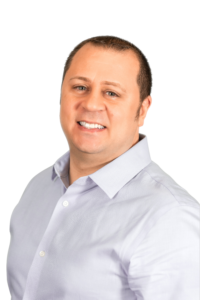 Jack Cassaro, Chief Product Officer
Jack Cassaro is the Chief Product Officer of Ninth Wave. In this role, he leads infrastructure, information security, and IT, and provides functional leadership for the engineering, pre-sales, support, and implementation teams. He also drives engineering vision and architecture with the rest of the technical team, while focusing on security, site integrity, data compliance, core architecture, and testing. Additionally, Cassaro functions as a technical evangelist with customers, partners, and industry groups such as Open Financial Exchange (OFX) and Financial Data Exchange (FDX).
Cassaro spent over two decades in various technology roles at Enterprise Engineering, Inc. (EEI), Ninth Wave's former parent company.
Cassaro is responsible for several mission-critical technology initiatives, including the development of client interface functionality for the Ninth Wave platform, and the global strategic management of all pre- and post-sales software engineering efforts. He also oversees customer deployments and implementations.
Cassaro holds a degree in Economics, Italian Literature, and Computer Science from Fordham University.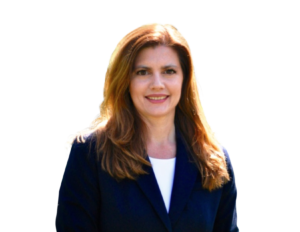 Nanette Di Tosto, Chief Operating Officer
Nanette Di Tosto is the COO of Ninth Wave. In this role, she manages daily operations to drive business efficiencies, effectiveness, and growth.
Di Tosto is Managing Partner and COO of Sand Hill East, a fintech advisory firm, and a general partner in Bullseye Technology Ventures, a venture capital fintech fund. Formerly, she was CAO of T-REX Group and Beacon Platform Inc., and COO of Modelshop Inc. and Galactic Fog, IP.  Throughout her career, she has built and managed operational functions that allow portfolio companies to scale.
Prior to Sand Hill East, Di Tosto was Vice President of CertCo, where she managed strategic relationships, led strategy and delivery teams, defined e-commerce and cryptographic policies, and represented CertCo views to governments. Di Tosto was also Vice President of Bankers Trust Company's e-commerce division, where she managed strategic relationships and the company's international policy program.
Di Tosto holds a Bachelor of Arts in Economics from Gettysburg College and Master of Arts in Economics from Penn State.
John Vander Vennet, Vice President, Head of Sales
John Vander Vennet is Ninth Wave's Head of Sales. He leads the company's sales and business development efforts to accelerate revenue growth and expand market share.
Prior to joining Ninth Wave in late 2018, Vander Vennet served as Head of Sales and Client Management at Coleman Research, building relationships with leading investment and private equity firms, consultancies, and corporations worldwide. He has also held leadership and business development roles at prominent corporations in the financial industry, including AltX (acquired by Addepar), SunGard, Currenex (acquired by StateStreet), and Morgan Stanley Investment Management.
Vander Vennet holds a bachelor's degree from Boston College.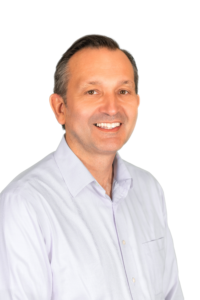 Paul Allen, Vice President, Head of Development
Paul Allen is the Vice President, Head of Development at Ninth Wave. In this role, he leads the design and development of the Ninth Wave platform, overseeing the architecture, design, and engineering teams to ensure continuous delivery of enterprise-ready software.
Allen was the Director of DevOps at Enterprise Engineering, Inc. (EEI), Ninth Wave's former parent company.
Allen has more than 25 years of experience, enabling strategic goals and outcomes by shaping, designing, and implementing technology systems. He has broad IT expertise, including business process, technology, and organizational improvement.
Allen is an industry expert, has taught courses in computing at Columbia University in New York, presented technology concepts in cities around the world, and authored more than a dozen technology books, most recently in the Java, AI, IoT and Blockchain spaces.
Gotce Peev, Head of Platform Services
Gotce Peev is Head of Platform Services at Ninth Wave and leads a team of developers responsible for all features and functions of Ninth Wave's data-in capability including APIs, Open Banking Exchange, dashboards and metrics.
Prior to Ninth Wave, Gotce was Director of Platform at Enterprise Engineering Inc. where he redefined the technology stack for EEI's suite of products, modernized legacy EJB applications, and conceptualized and implemented all aspects of the high fidelity data sharing product "DeX". Gotce was formerly CTO of GeoTraffic Network, a re-capitalized traffic services solution provider where he managed R&D, led a developers team, and developed proprietary systems to grow the business. Gotce was also an Adjunct Professor of Digital Entrepreneurship at Penn State University.
Gotce earned a Bachelor of Science in Engineering and a Master of Science in Software Engineering from Penn State University.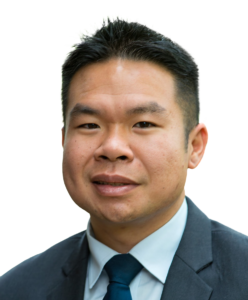 Almon Tse, CISO Advisor
Almon Tse is the company's CISO Advisor. In this role, he leads the cybersecurity program across Ninth Wave's product lines, overseeing product security, security operations, data privacy, business continuity, and risk management to deliver secure enterprise-grade software.
Prior to joining Ninth Wave, Almon served as the Head of Cybersecurity and Technology Risk Management at WeWork and has also held technology risk and security roles at the International Security Exchange (ISE) and KPMG. His focus is on designing and leading risk based information security programs for startups, financial services, fintechs, technology firms, marketing, manufacturing, and healthcare industries.
Almon holds a bachelor's degree from Binghamton University.
Erick Galason, Head of Implementation, Infrastructure, and Customer Support
Erick Galason is the Head of Implementation, Infrastructure, and Customer Support at Ninth Wave. In this role, he manages several verticals within the organization which include a development and integration team, the cloud and infrastructure engineering team, and project managers to integrate our customers with the Ninth Wave Platform.
Prior to joining Ninth Wave Galason spent most of the last decade honing his technology and management skills at DRW Holdings Inc, a proprietary trading firm, implementing and managing engineering teams to deliver infrastructure and services.
Contact our team of experts for secure and efficient open banking solutions.