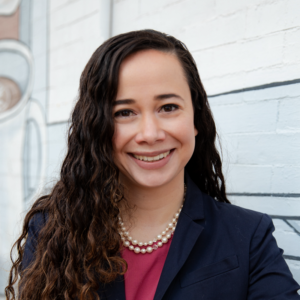 Claudia Martinez
HR and Business Manager
Claudia Martinez is the HR and Business Manager of Ninth Wave.
As part of the operations team, she is responsible for aligning business needs with the full-cycle employee experience. She heads the recruiting efforts at Ninth Wave and is responsible for the day-to-day benefits needs of the employees. Her specialties include building and improving processes to fuel company growth and support employees.
Claudia has a Bachelor of Art in Education and History from Manhattanville College.